Anthem Custom

Cabinets
Top Quality Custom Cabinet Makers Near Anthem
Skilled Custom Cabinetry Designers And Manufacturers
Semi-Custom Cabinet Builders
Custom Traditional Cabinets
Custom Contemporary Cabinets
Skilled Craftmanship On All Our Custommade Closet Cabinets
Professional Cabinet Design & Contractors
When you need high-quality cabinets designed to fit perfectly in spaces of every size and shape, AZ Cabinet Maker is an excellent resource. As highly-rated custom cabinet designers in Anthem, we specialize in designing, building, and creating uniquely beautiful cabinets to fit any space in your home or business. Locally built and expertly designed, our cabinets will help you make the most of any space while remaining within your budget.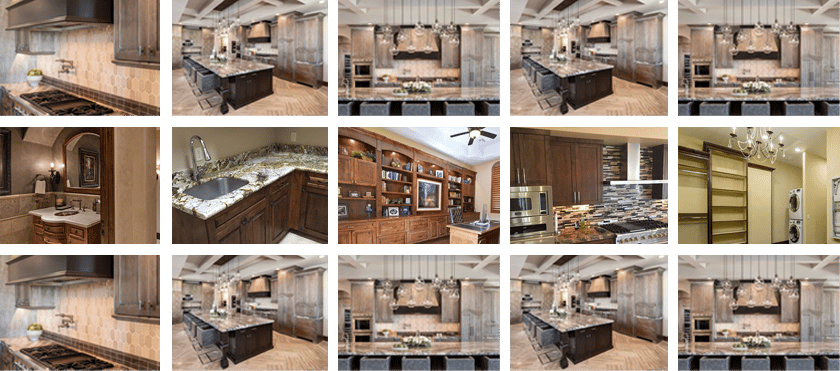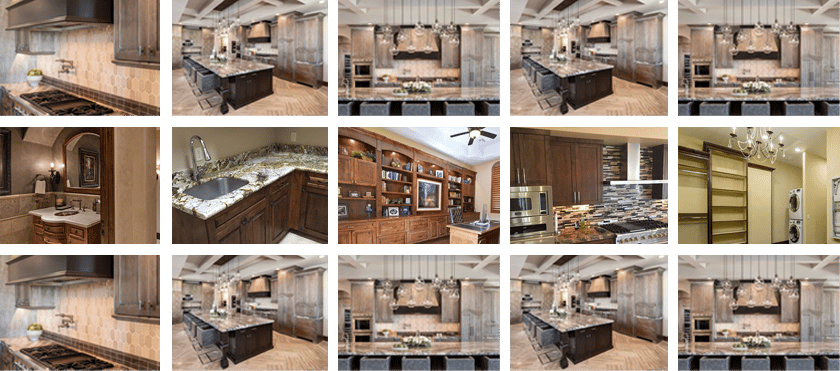 On a Budget?
Check Out Our Semi Custom Value Series Cabinets
As part of our commitment to produce high-quality workmanship at incredible prices, we offer beautiful semi-custom cabinets designed for homeowners on a budget. Let our Anthem custom cabinet makers help you maximize the space in your home with these beautiful pieces. From start to finish, AZ Cabinet Maker will work closely with you throughout the process to make sure you are totally satisfied with the results.
Take A Look At Our Custom And Semi-Custom Cabinet Designs
Skilled Cabinet Makers Providing Anthem With High Quality Custom-Made Cabinetry
Premium Custom Kitchen Cabinets Company Serving Anthem Residents
Cabinet Installations

Best Rated Cabinet Remodel

Southwestern Style Cabinets

Contemporary Style Cabinets
Handcrafted Custom & Semi-Custom Cabinets Near Anthem
There is something for everyone here at AZ Cabinet Maker! From cabinet remodeling to new cabinet installation, our contractors offer a wide variety of styles to choose from so you can find the perfect fit for your home or business. Each of our cabinets are locally built, so you can trust that you are getting our best with every piece.
Anthem's Leading Crafted Cabinetry Manufacturer & Installation Company
5 Star Quality Custom Built In Cabinets Throughout Anthem
Kitchen
Our custom cabinets provide the room you need to store all your gadgets and tools.
bathrooms
Make the most of your small bathroom space with our uniquely designed custom cabinets.
Media Room
Turn your media room into the ultimate home theater with a custom cabinet setup.
Home Office
Keep your home office clutter-free and organized with our semi-custom cabinets at AZ Cabinet Maker.
Laundry & Closet
Let us help make your laundry chores convenient with space-saving, specially-designed custom cabinets!
Pantry Cabinet
Know exactly where to find everything in your locally built, professionally designed pantry cabinet.
New Cabinet Installations
Complete Cabinet Remodels
Anthem's Trusted
Cabinet Builder Company
At AZ Cabinet Maker, we have proven ourselves to be a leader in the cabinet industry time and again. Locally owned and operated since day one, we are driven by excellent workmanship and your complete satisfaction from start to finish. Give us a call today and let our Anthem custom cabinet builders help transform your home with quality cabinetry!
Testimonials
Top Rated Custom Cabinets Near You At AZ Cabinet Maker
Stunning Design
Hired these guys to make some custom cabinets in my office. They were very prompt. They built them to fit my exact needs… They fit in with my chosen style and the whole team was just all around great.
Johnny M.
★★★★★
Affordable Pricing
This is an awesome company. Last year I just wanted to see what a kitchen project would entail as we were taking on a remodel on our own… AZ Cabinet Maker gave us a quote, and we went with them when we were ready to get it done!
Kristen S.
★★★★★
Customer Service
I've been to these guys twice. Once for bathrooms, and another for my laundry room. They're always very responsive no matter what. We're slowly upgrading the whole house, and I'll choose them every time!
Jay A.
★★★★★
Contact Us
Today
Get In Touch With Qualified Custom Cabinet Makers Near Me today!
Get in touch with us today so we can show you how we can make your dreams come true.