The Finest Craftmanship On All Our
Built-In Closet Cabinets
Reliable Custom Cabinet
Makers & Contractors
At AZ Cabinet Maker, we are ready to make the finest hand-crafted cabinets for Scottsdale residents. There are many different styles and you can pick from semi-custom ones or we can make them to your exact specifications. You can pick from an array of colored woods. The results will be what you want and our prices are very affordable. Contact us today to learn more about what we can do for you.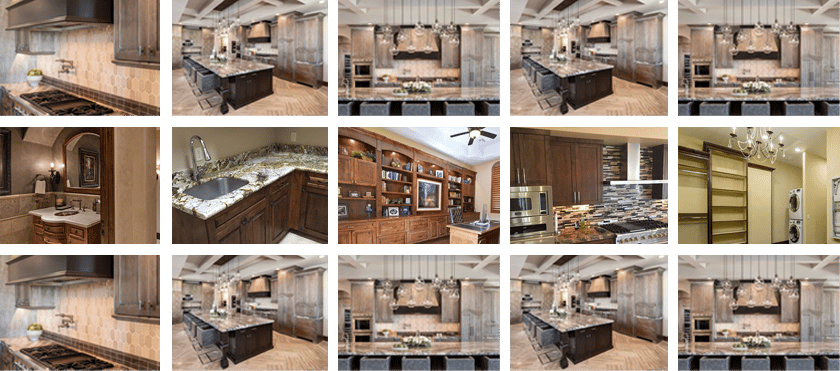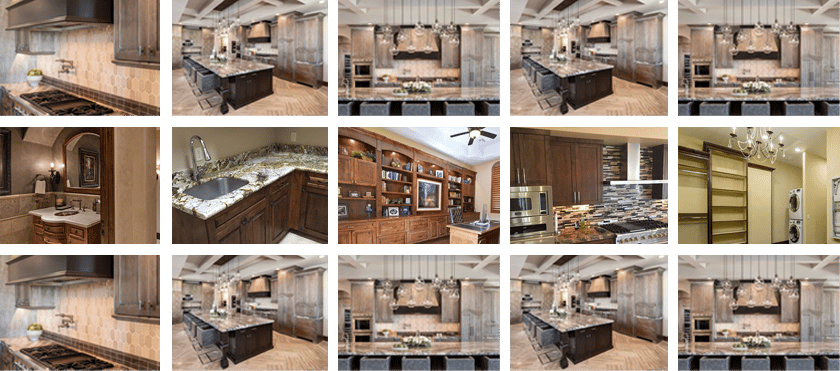 Need A Custom Cabinet
On A Budget?
Check Out Our Value Series
Semi Custom Cabinets
Are you looking to add cabinets to rooms in your home or office? We have value cabinets that are semi-custom-made that are very affordable and will look perfect wherever you put them. Our expert craftsmen will talk with you about what you are looking for and then you can choose from a variety of cabinets that will not break your budget.
Take A Look At Our Custom & Semi-Custom
Cabinet Designs
Skilled Cabinet Makers Providing High Quality
Custom-Made Cabinetry
Our Scottsdale custom cabinet makers have many years of experience in the cabinet-making field and they know exactly how to make the perfect cabinet for you. They are skilled at creating cabinets that are both functional and can also stand out. They put a lot of care into each one and they are determined to be perfect each and every time. You will love the work that they do when you see your own cabinets.
Premium Custom Kitchen Cabinets
Company In Scottsdale
Luxury Kitchen Cabinet Doors

High End Kitchen Cabinets By Design

Best Rated Kitchen Cabinet Remodel

Skilled Cabinet Installations
Buy Handcrafted & Semi-Custom Cabinets Near You
Another thing that makes us stand out at AZ Cabinet Maker is that our workers do everything by hand. That is the added element of care that other places may be missing. This allows them to pay extra close attention to details that other companies that only use machines may be lacking. They will precisely measure everything and make them to your standards. You will be pleased to have our Scottsdale custom cabinets installed at your place. Feel free to check out our reviews on Yelp or Google Maps.
Local Contractors Specializing In Built-In Custom Cabinets
Custom Cabinetry Manufacturing &
Installation Company
Kitchen
Cabinets are the biggest design item that can really make your kitchen stand out. Yes, having new appliances does help, too, but having stylish cabinets can really up the decor. We have plenty of cabinets, both semi-custom and custom ones that will really make your kitchen shine. You will be happy to show your new custom kitchen cabinets to your guests and family.
Bathrooms
A cabinet can really streamline your bathroom and help keep things neat. You can store certain toiletries there in an unobtrusive way. Our cabinets can add a stylish touch to your bathroom, too. You can get an affordable semi-custom cabinet or we can make you a brand-new one. We are ready to create your perfect cabinet.
Media Room
A media room can be a perfect place for any member of the family. Do you want to watch television or play video games on the latest console? Our cabinets can house both them and can also be designed to hide wires. You will love being in your media room with the cabinets that we make.
Home Office
Since more and more people are choosing to work at home, it makes sense that they have a home office. You want cabinets that can store all kinds of work items. We can create cabinets that will help you stay organized and on task at work. They will also add a sense of style to your home office.
Pantry Cabinet
A large family may need a neat laundry room. Getting custom-sized cabinetry for your Scottsdale residency can help you achieve the feat of keeping all the clothes and cleaning utensils organized. Forget about the dirty shoes, detergent, and fabric softener bags laying around and making a mess. You will love our storage options.
Laundry & Closet
Not only can you store plenty of food and not have your kitchen look like a warehouse, but with a little bit of creativity, you can organize your cabinet pantry like a store's aisles and not have to swim around when looking for something. Separate your breakfast section from snacks, canned goods, and condiments for an easier time in the kitchen.
New Cabinet Installations
Scottsdale's Favorite Custom Kitchen & Bathroom Cabinets
The people of Scottsdale love the work that we do when we make cabinets for the their kitchens or bathrooms. We work closely with them and make sure that we have it look exactly like they want and that it is in the size that the specified. Our goal is to make sure that they are satisfied each and every time. We are proud of our reputation as the best cabinet makers in the area.
Read Our Clients' Reviews
Custom Cabinet Makers With 5-Star Reviews
Trendy Design
We are thrilled with our new cabinets. From start to finish, Richard and his crew were responsive and courteous. Once we submitted our design to final installation, we were pleased. Richard knows the industry trends and his advice is right on as to height of cabinets, types of pulls to use and quality of finishes.
Pam R.
★★★★★
Fabulous Customer Service
Great experience with Richard, very professional, patient, helped with all aspects of custom design, cabinets look great and any hiccups he puts right immediately. Fabulous customer service.
Lesley T.
★★★★★
Top-Notch Quality
Richard at AZ Cabinet will make your cabinet dream come true. I found him to be a very honest man and a real professional. The cabinet quality is top-notch; you wont' regret using this company to build your cabinets.
Tina W.
★★★★★
Contact Our Scottsdale Cabinet Builders Today!
Get In Touch With Qualified Custom Cabinet Makers Near You
If you are looking for people who will make cabinets for all parts of your home or office, we are the ones to contact. Our Scottsdale custom cabinet makers work quickly and to your exact specifications. Contact us today.